Knitting community together at Ginninderry
When Mary Liondi-Barlow starting knitting beanies for her mother-in-law while she was undergoing treatment for breast cancer, she had no idea she was starting a social movement.
But Good Omen Goodeeze (GOG) is now a registered charity that engages people from different backgrounds in the therapeutic act of knitting and crocheting in order to create goods which are then donated to Canberra Hospital and Canberra Health Services.
In late October, GOG also helped host a National Breast Cancer Foundation fundraising event at Ginninderry.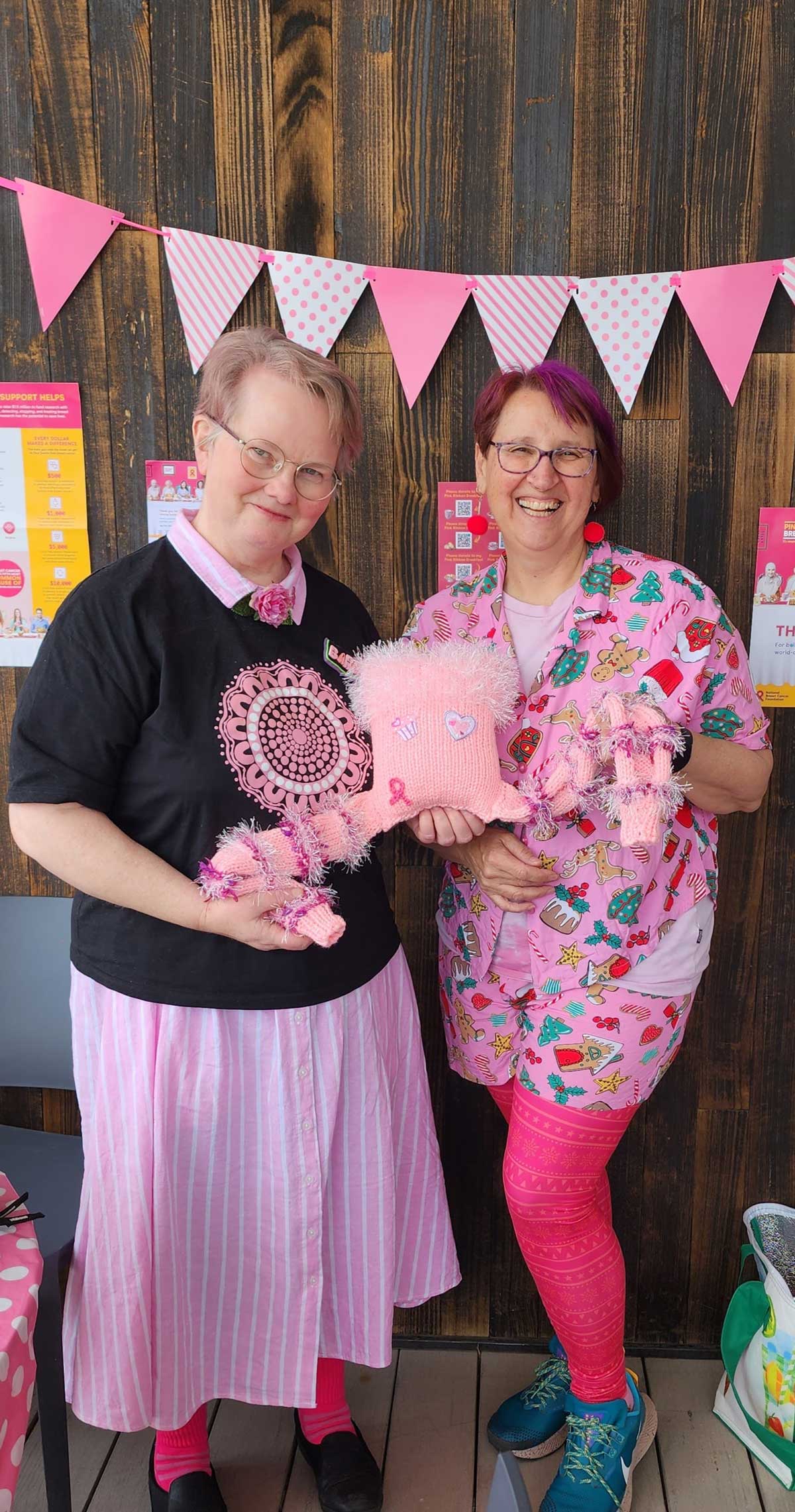 GOG runs regular wellbeing workshops in The Link building, which involve teaching people the skills of knitting and crocheting and encouraging them to make new friends along the way.
"We are supported by the ACT Government under the Healthy Canberra Grants Program to run these workshops for mental health and wellness, and the one at Ginninderry already has about 12 people," said Mary
All supplies of yarn, needles and hooks are provided free, and once an item is completed (such as a blanket or a sensory toy), the creator is invited to donate it to the hospital.
Mary said she was delighted to be able to give back to the community and help forge connections in the relatively new suburbs of Ginninderry.
"Ginninderry has been so supportive of us. A lot of the time, we find the connections we create in our workshops spill over into outside life, and friendships are made."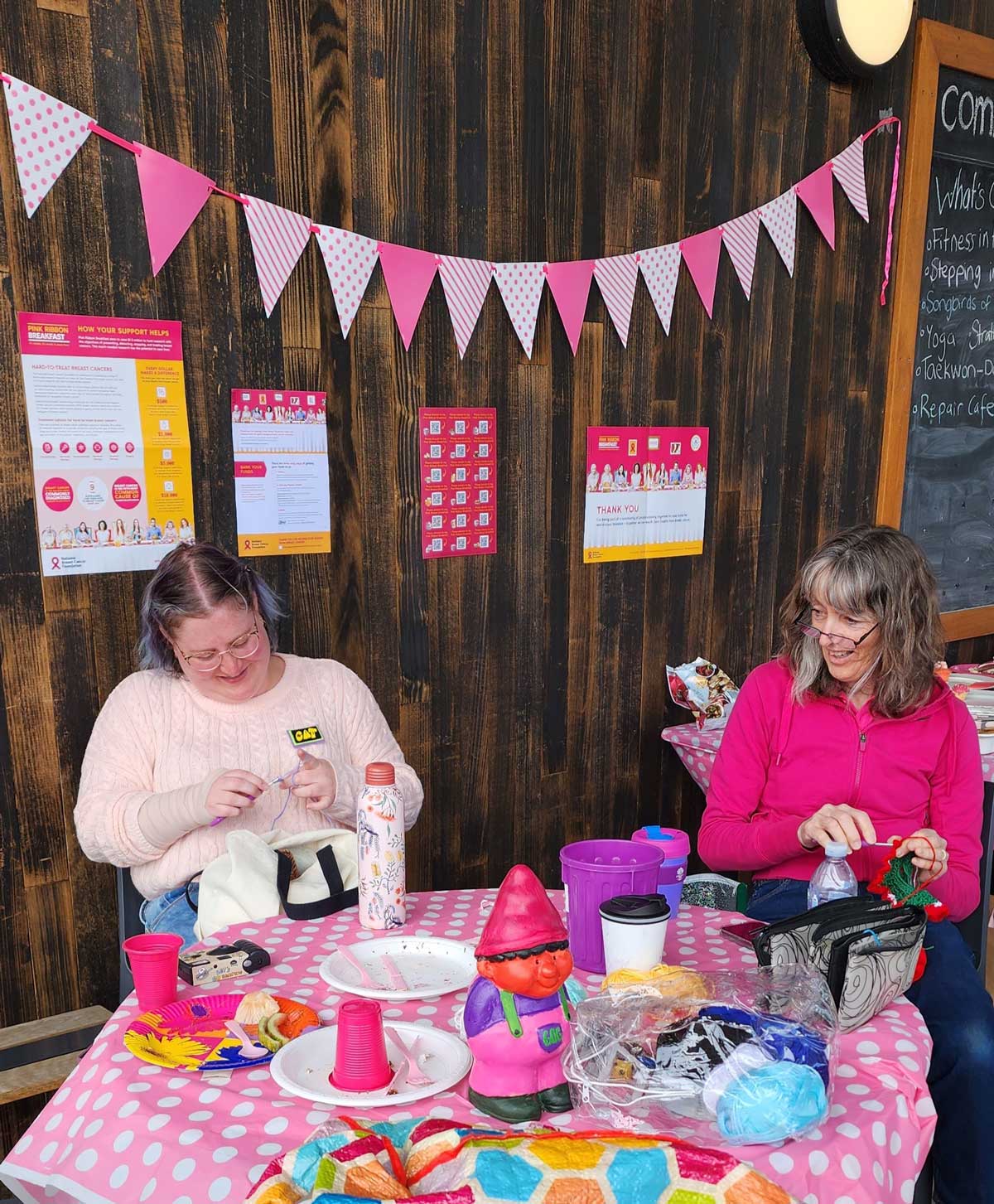 She said the recent breast cancer fundraiser was held on a glorious sunny day and drew a great crowd of local families.
They engaged in a best-dressed competition in the colour pink, took part in fun and games and then congregated around a Pink Food table, overflowing with delicious pink treats.
"We raised several hundred dollars for breast cancer research, which was a great result."
Join the movement!
Want to learn a new skill or get back into a hobby you used to love?
Every Friday afternoon, Good Omen Goodeze hosts an afternoon full of knitting and crochet—and you're invited. Pop in for a cuppa and a chat with the passionate members and use the opportunity to make something special to take home or to donate to those in need at the Canberra Hospital.
All supplies are provided – you just need to bring yourself!
Every Friday afternoon, 1 pm – 3 pm | The Link, 1 McClymont Way, Strathnairn | More information here.