Ginninderry's first Community Recreation Park
One of the central features of any local community is its open spaces. The parks and playgrounds where people can visit to relax, get together, or take their children to play.
At Ginninderry, we realise how significant these places are and as part of our ongoing planning, we have prioritised the convenient placement of varied open spaces – it's all about walkable neighbourhoods. The landscaping at Ginninderry has been designed to provide high quality open spaces for residents and visitors whilst reflecting the greater natural setting of the site.
The largest open space in the first neighbourhood will be the 2.7-hectare Community Recreation Park (CRP), with all homes in this precinct located within 500m. A number of elements that have been introduced into the design came from suggestions we received from a wide range of discussions and workshops we held with community groups. It's location within the masterplan has been carefully chosen to ensure we can encourage and promote healthy active living at Ginninderry and provide a high-quality amenity for the residents of Ginninderry.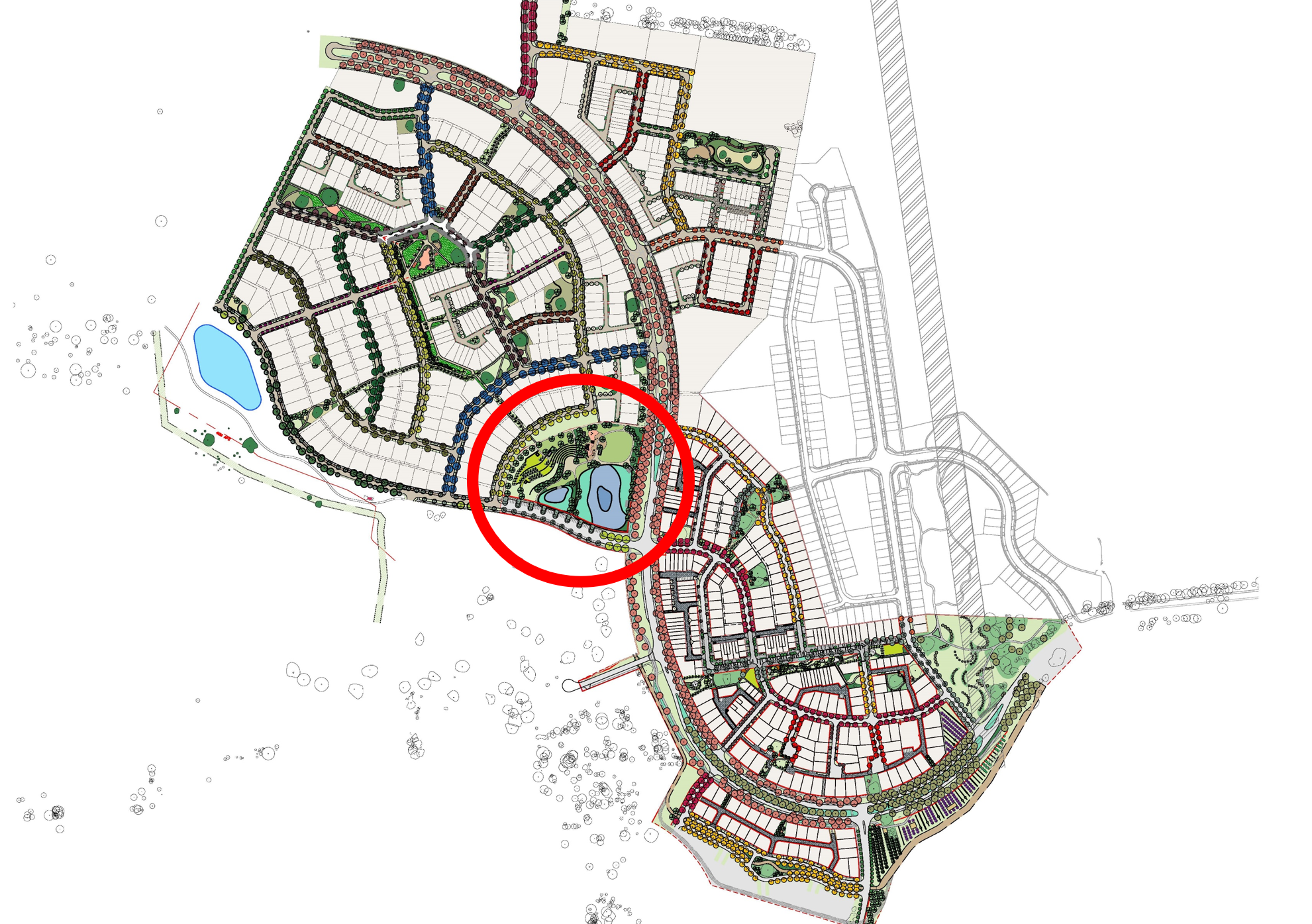 The current plans for Ginninderry's first CRP have received endorsements from the ACT Government Sports and Recreation, with completion targeting the end of 2019, in time for the first residents to start moving in. While discussions about the park's features are still ongoing, and the details are yet to be completely finalised, it is shaping up to be an amazing space.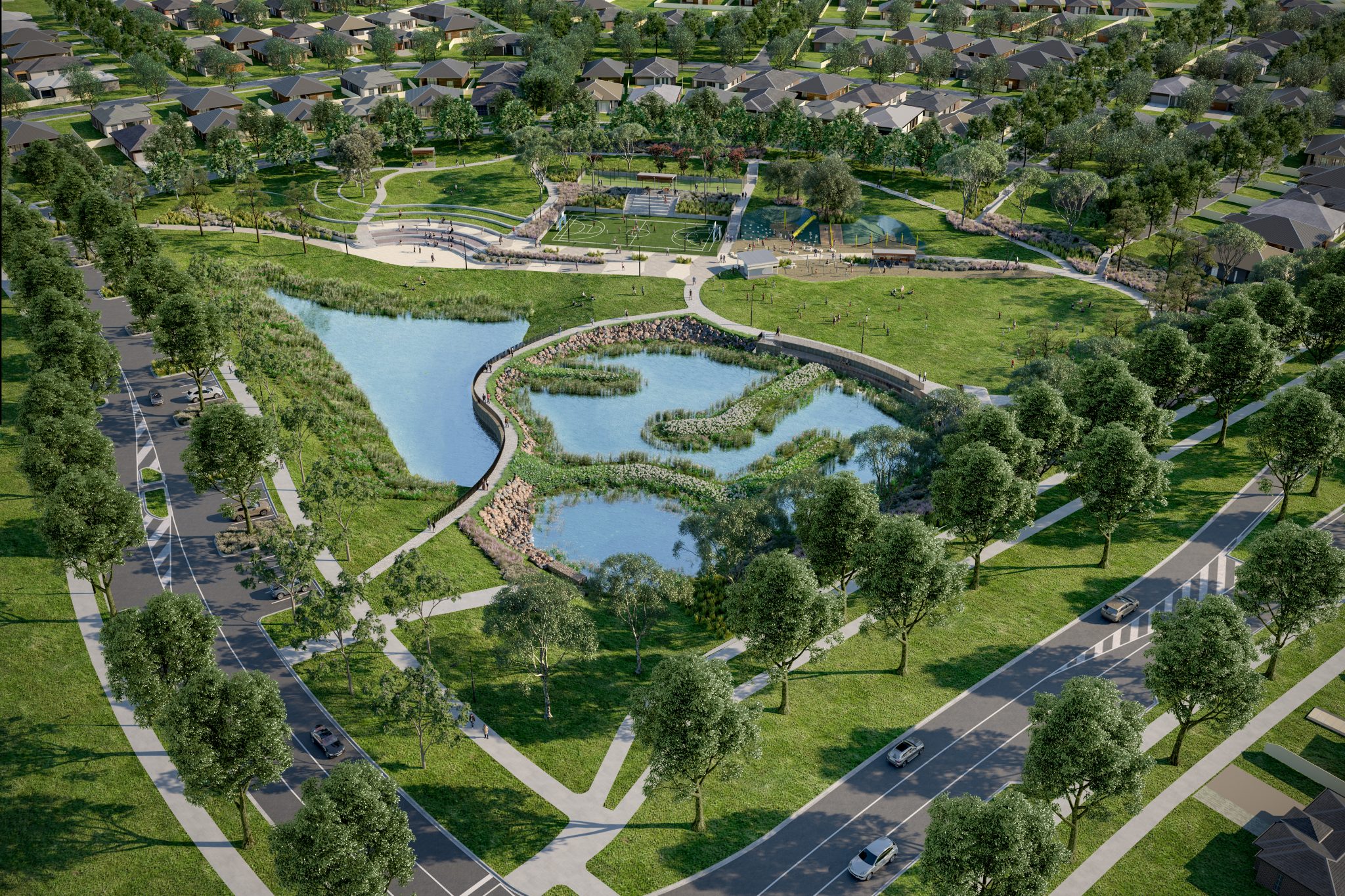 Plans currently include a variety of park fixtures and play equipment and designated picnic areas with seating shading structures, toilets and BBQ facilities.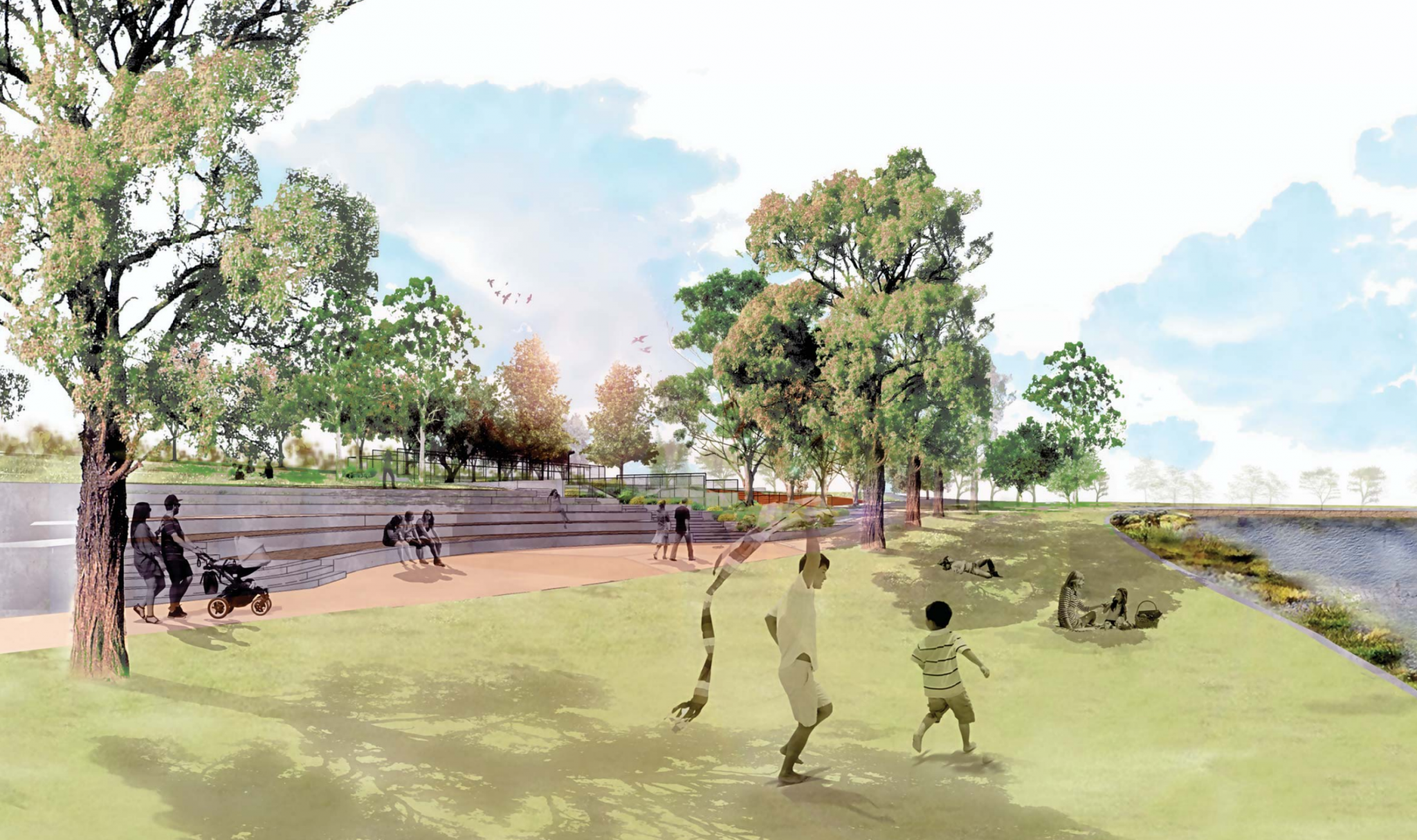 And for the kids, current plans include slides and swings and rope bridges alongside more adventurous possibilities like a flying fox, carousel, climbing nets and walls and what's known as a "supernova spinner" all in a playground area.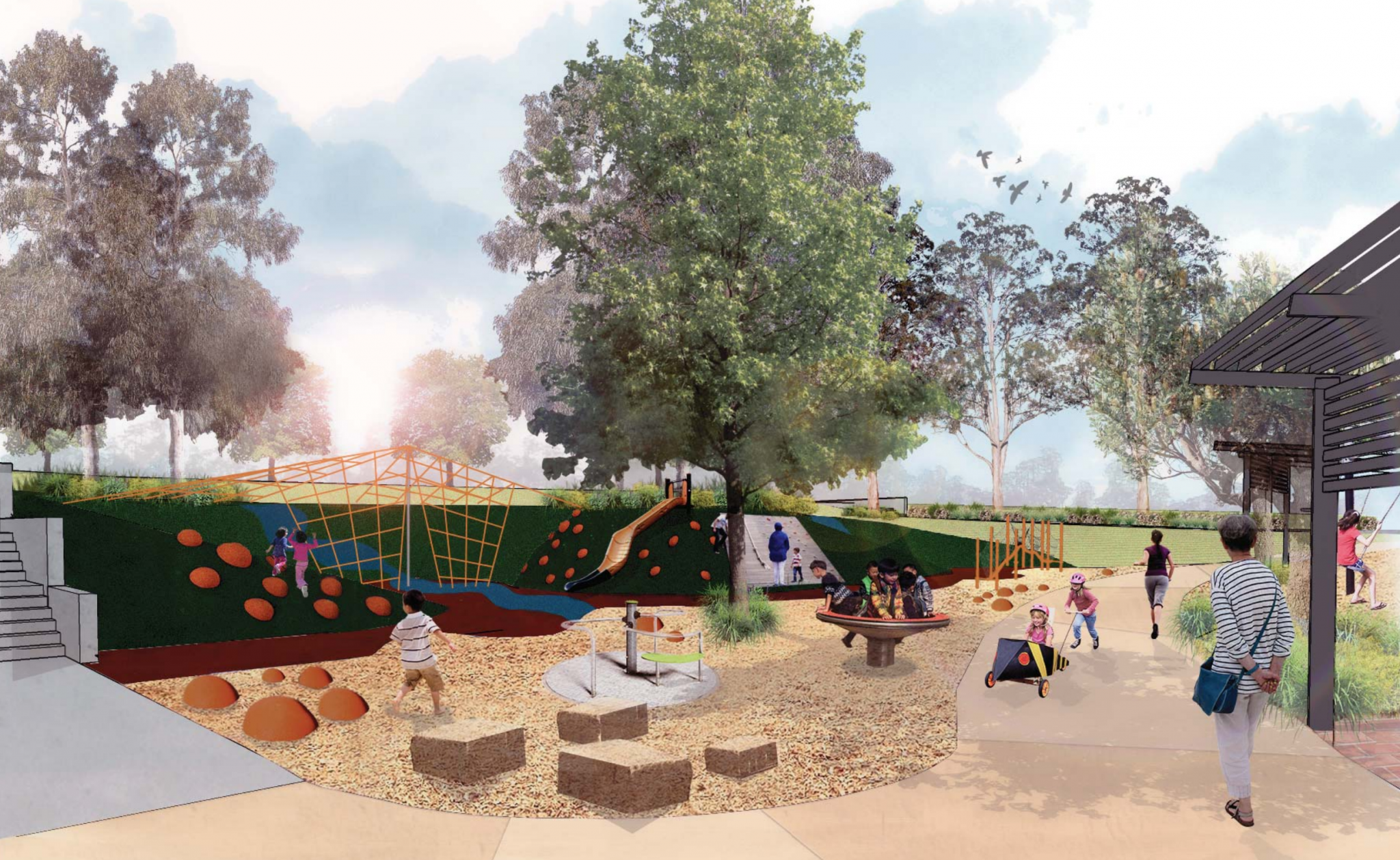 Not to mention multi-purpose sports areas with cricket nets and a combined soccer and basketball court, an amphitheatre for events, kickabout spaces, and large areas still left as open grass.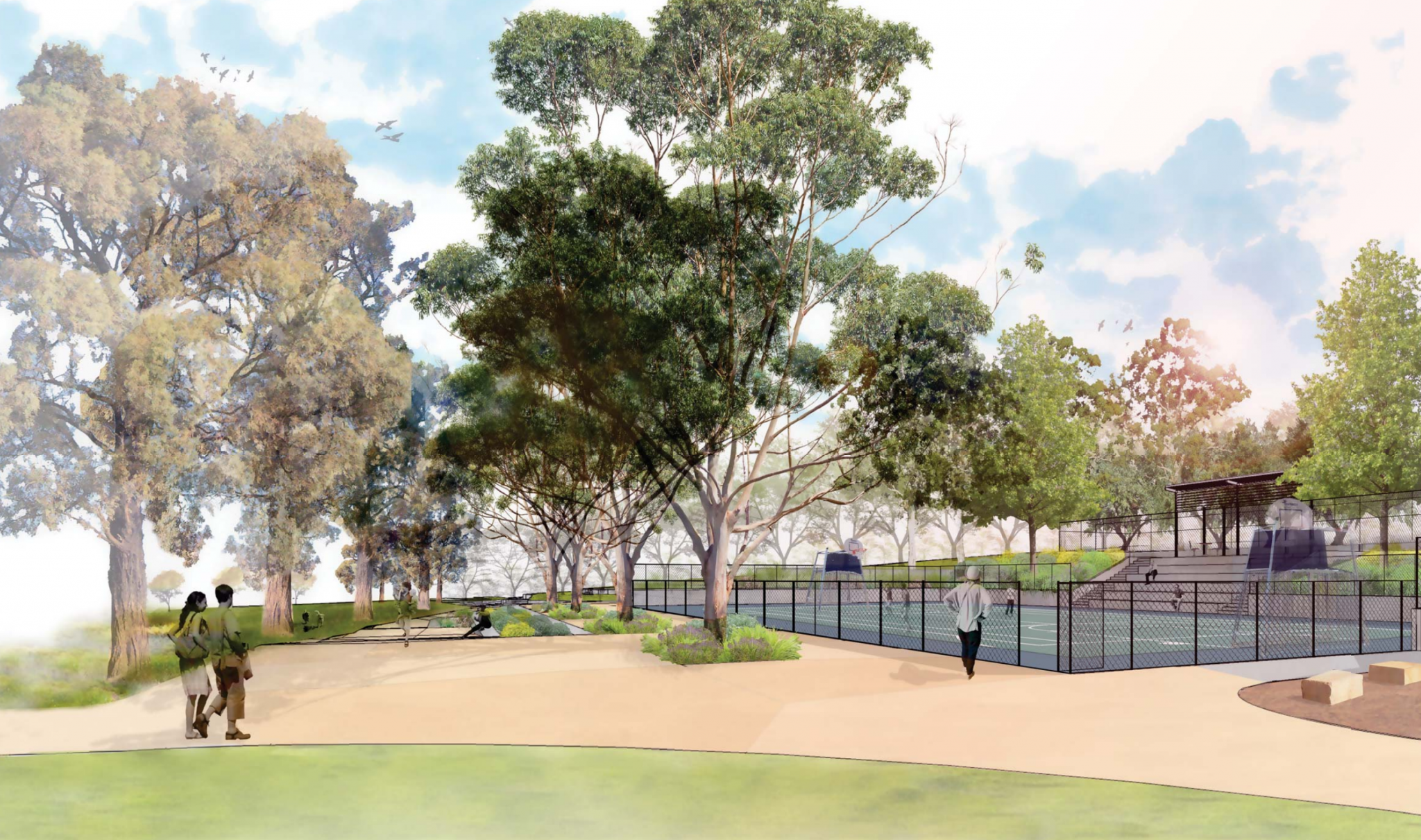 And right next door to the park is a pond, wetland area and remnant tree hollows as habitats specifically designed for frogs and other native flora and fauna.
With so much on offer, Ginninderry's first Community Recreation Park is sure to be a hit with residents and visitors alike. We can't wait to see everyone enjoying the space.
PLEASE NOTE: All images shown are artist impressions and for illustrative purposes only.