Speaking up about a quiet neighbourhood! Meet the Dissenayike family.
Ginninderry residents are the heroes in our new campaign. In this series, families tell their stories about how they found inspiration in Ginninderry.
This week we meet the Dissenayike family – we asked them a few questions to get to know them better.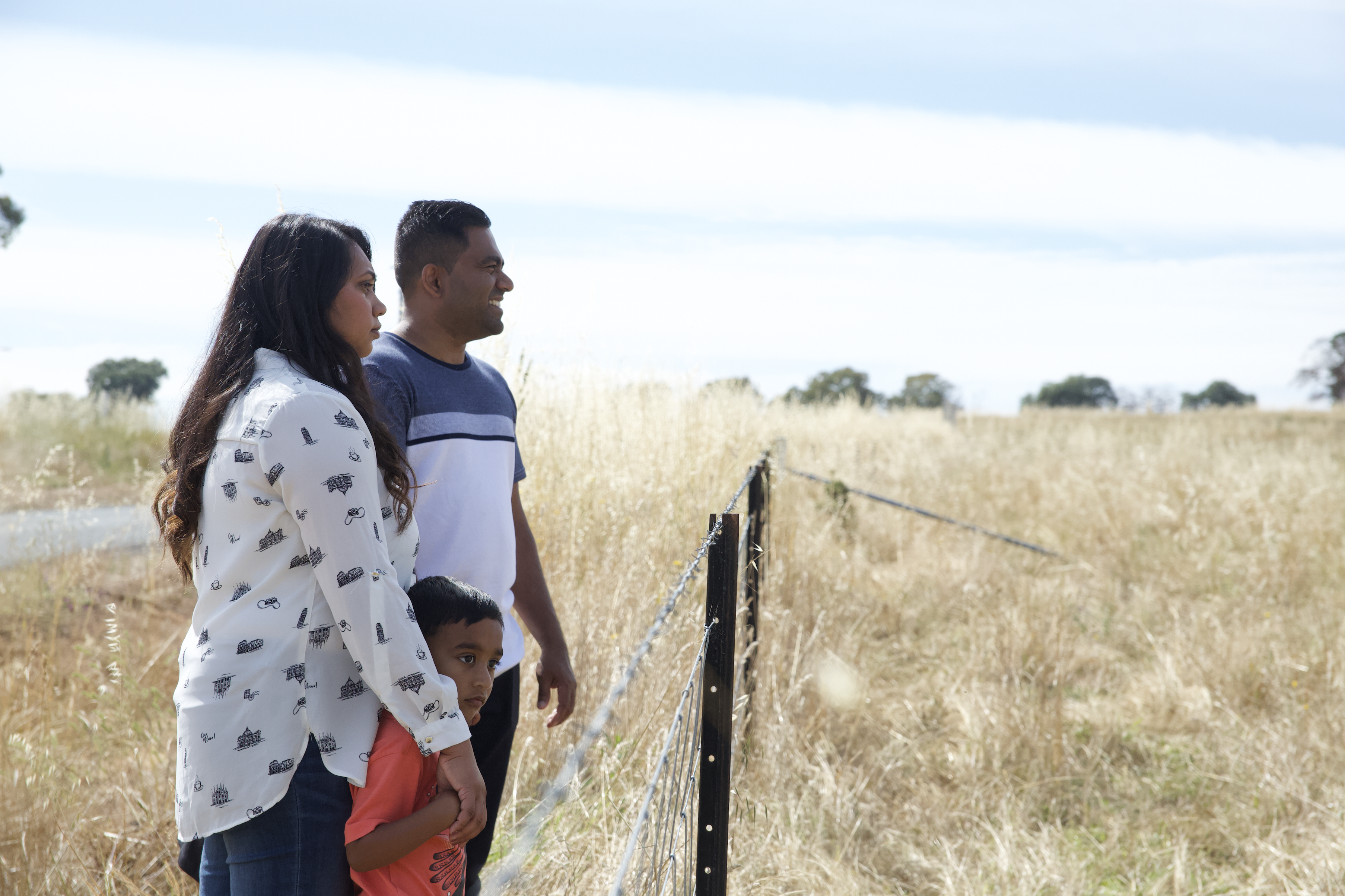 How did you hear about Ginninderry?
We used to live in the suburb next-door and we saw that they're developing here. We always used to go to the look-out and the river for walks and we used to pass Ginninderry so we were keen to have a closer look.
What were your top 3 reasons for moving here?
We love the location. It's a very quiet neighbourhood.
The sustainability
The fact that takes me less than 25 minutes to get to the city centre.
What do you love most about Ginninderry?
There's a paddock at the back of our house, and we can see animals as they come to the fence. Our kids love that. And I love that we're surrounded by mountains. It helps you to relax. It just feels much more homey than living in a very busy suburb.
What is a typical weekend for the Dissanayeka family?
We love going for walks, the kids ride their bikes on the footpath and sometimes we go to the river. It's very refreshing because you don't hear much noise. The kids also enjoy going to the new park and it's got lots of modern equipment. So, it's a great space to rest over weekends – especially after a very busy week.
See more of their story in the video below…