Communication and support; the keys to embracing inclusion in the workplace
Celebrating their first anniversary at Riverview Projects, Kathryn and Peter today attended the Canberra Business Chamber, Inclusion in Employment Project – Peer to Peer information session to talk about their experiences as members of the Ginninderry project team.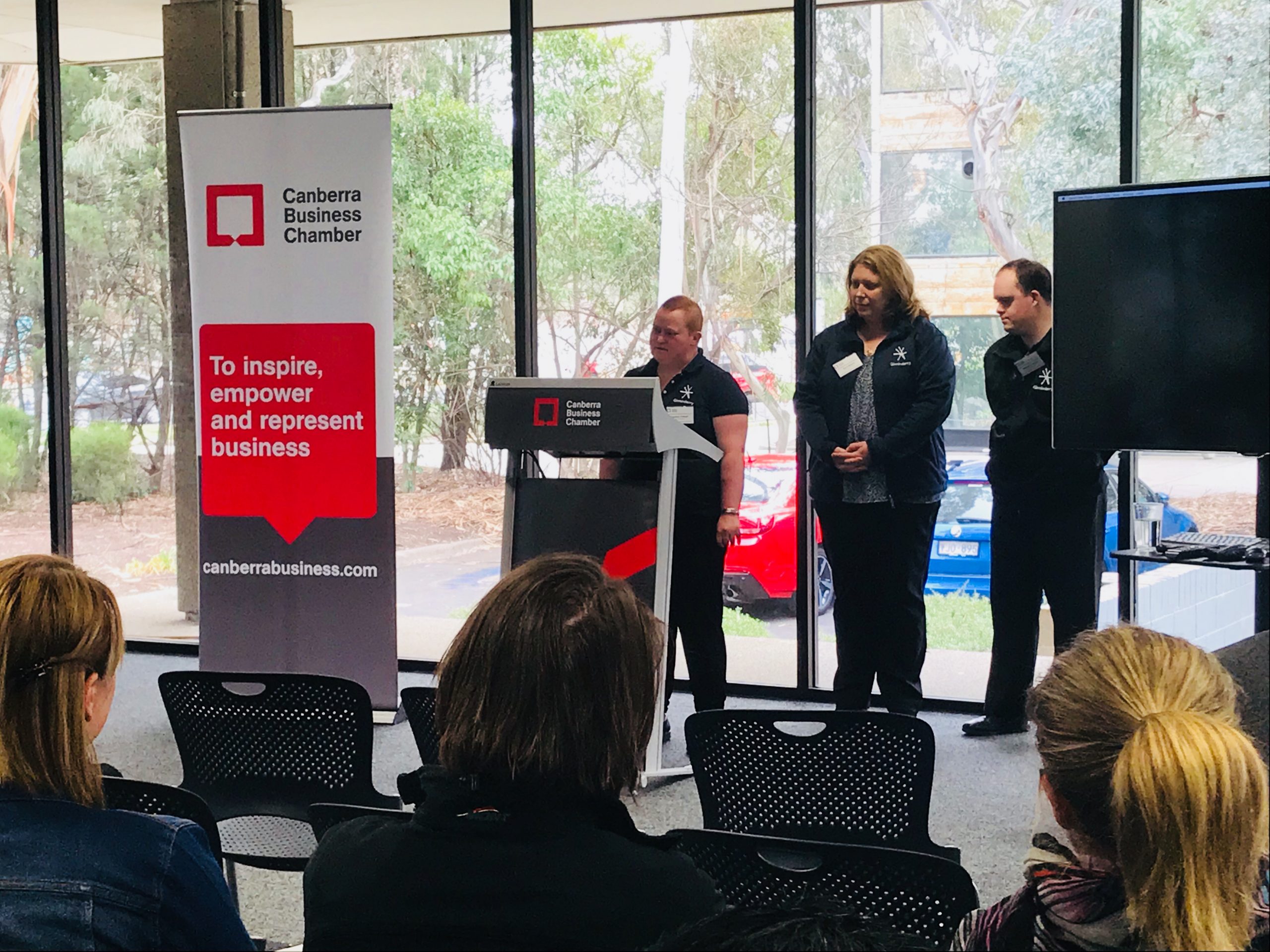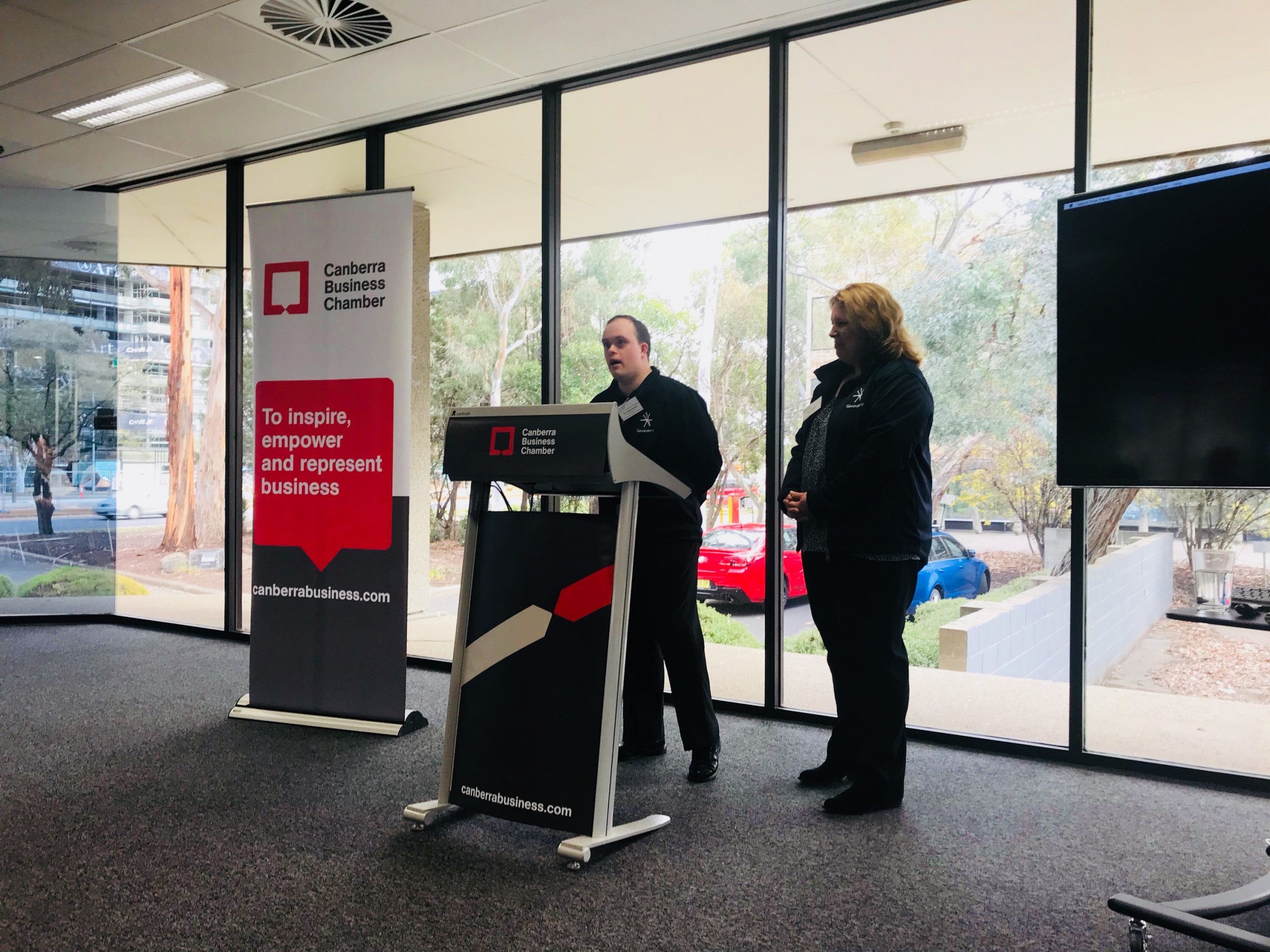 Ginninderry's Office Manager, Alexia Mudruk who has been instrumental in the pair's employment and ongoing daily management, explained that the success to date has been underpinned by two key factors; communication and support.
"In the early stages, we worked in close consultation with the ACT Down Syndrome Association to communicate to the broader team about what it would mean to have people with Down syndrome join the team," she said.
"A presentation was given to all staff by the Down Syndrome Association and this was a great opportunity for everyone to raise any concerns and ask questions."
"The Association has been an amazing resource and any organisation considering employing a person with Down syndrome, can rest assured that advice and guidance is always on hand," Alexia said.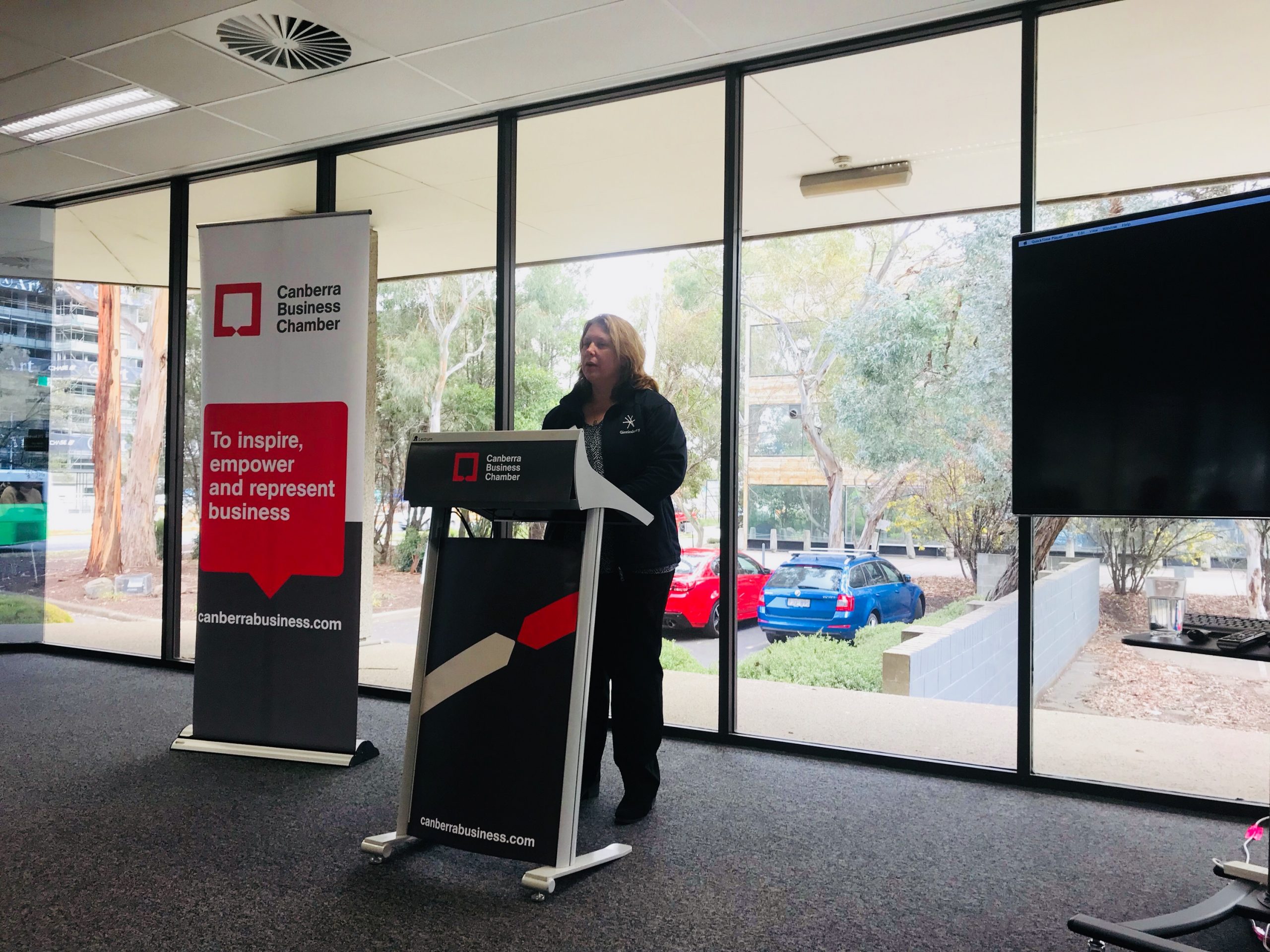 Over the past twelve months Peter and Kathryn have grown enormously and today was an opportunity to talk about what it means to them to be part of the team.
"Now that I have a job, I am a lot more independent and able to make decisions for myself," Kathryn explained. "I am also doing more jobs and learning every week".
Peter went on to say, "I now get to work on reception, which I really like, and the team gives me lots of different jobs to do."
The impact that both Kathryn and Peter have had on the whole team cannot be underestimated and Alexia went on to say that "anyone thinking about employing a person with Down syndrome should not hesitate. There will be a period of learning for everyone, but the value of embracing an inclusive approach to the workforce is immeasurable."
For more information about the Down Syndrome Association visit www.downsyndrome.org.au, email info@downsyndrome.org.au or call 1300 881 935..org.au www.downsyndrome.org.au