Building a foundation for success: The Strathnairn Charity House slab poured
It was one large step for the Strathnairn Charity House but an even bigger leap for women in the building industry when JAG Pumping and Boral Concrete poured the charity house's structural slab last week, setting the literal foundation for this ambitious and exciting project.
Both companies were first approached by KANE Constructions' Jo Farrell to donate services to the first charity house in Canberra to be envisioned, designed, constructed, and eventually decorated and sold by an all-female team.
Echoing the sentiments of all companies and tradespeople brought on board for this project, they found it easy to say yes to Jo's passion for promoting women in trades, as well as the end goal of raising money for local charities.
Charlotte Walker of Boral Concrete says the project "really hit home" for her as a woman in the construction industry.
"Jo is so inspiring…I thought it was a really great initiative to get behind and if we could help out in any way, we would make the effort to do it."
That help came in the form of Boral's concrete, which now forms the structural slab of the Strathnairn Charity House—the literal foundation of its success—completely free of charge.
Charlotte adds that Boral will also be supplying the concrete for the areas surrounding the house too, such as paths and the driveway. In total, Boral will have supplied over $10,000 of concrete.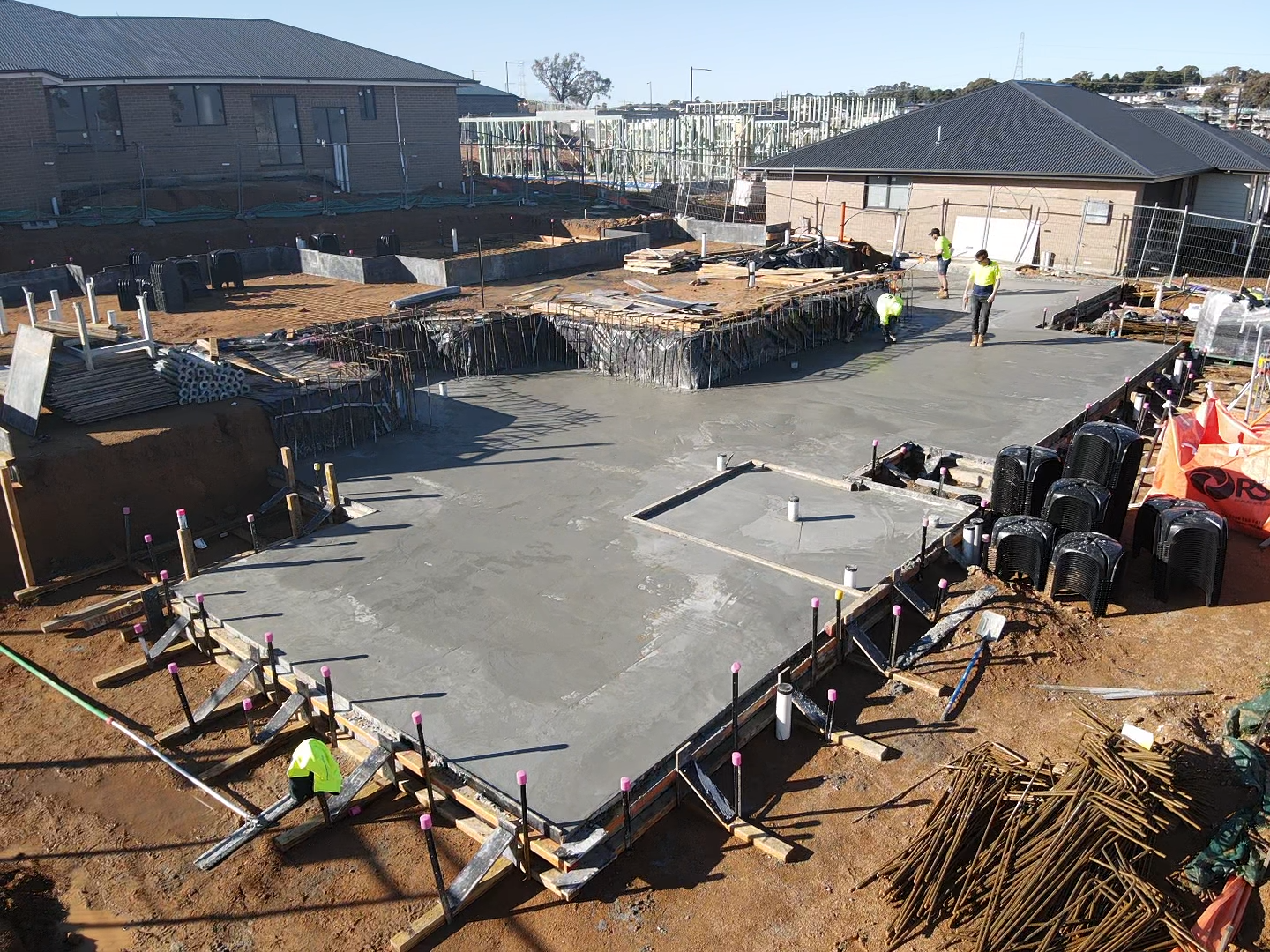 Naturally, to get that much concrete in place you have to use skilled hands, which came in the form of donated services from locally-owned JAG Concrete Pumping.
For Emma Kennedy of JAG Concrete Pumping, a family-run company that offers a collective 60 years of specialised experience in the concrete pumping industry, the project represented a way for JAG to give back to the community while ago championing women in the industry.
"JAG Concrete Pumping was impressed with the scale and philanthropic benefits of the project," explains Emma. "Apart from the proceeds from the sale of the house being donated to local charities, this invaluable community project also helps to increase awareness and encourage the emergence of women in construction, which is something I am very passionate about—not only as a first-hand example of a successful woman working in the largely male-oriented realm of construction, but I am also the joint business owner of JAG Concrete Pumping."
Last week, JAG Pumping donated their concrete pumps and operators to help guide the concrete into place. Emma adds that it was an "integral and intricate" process, because "the project required the use of multiple and specialised pump sizes for the duration of the construction process".
This collaboration will have benefits that reach far beyond a solid foundation for the Strathnairn Charity House.
"Everyone talks about helping women in construction, but there's never someone who has made those opportunities successful," says Charlotte Walker.
"Both Jo and Emma [Sckrabei, Ginninderry's Head of Community, Training and Employment] are actually doing something. It's not just a tick in a box, it's actually helping women who wouldn't have access to these opportunities."
For Emma Kennedy, the sky is the limit when you give women the right opportunities.
"It is important for women to know that not only are there opportunities like the SPARK program to train them and give them apprenticeship opportunities, but there is also the very real possibility of being in charge of your own business. As JAG Concrete Pumping has shown through its many years of reputable and reliable experience: anything is possible in this industry."