G.W.Bot is a painter, printmaker and sculptor who lives and works in Canberra. Bot is the creator of Ginninderry's landmark sculpture The Little Eagle Glyph that greets visitors to the suburb of Strathnairn and symbolises the sense of place and connection with the land that underlies the Ginninderry development.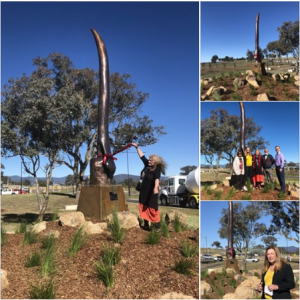 Photos from The Little Eagle Glyph unveiling event on 18 October 2019
An exhibition, Towards the 'Little Eagle Glyph' documenting the processes involved in the making of the sculpture was held at The Link from 23 October to 02 December 2019. Since the sculpture's launch (18 October 2019) the artist has maintained her very busy practice with solo exhibitions including Glyphs (Australian Galleries Sydney, February/March 2020);and numerous group exhibitions in Canberra (More than human: The animal in the age of the Anthropocene , ANU School of Art and Design Gallery: Seeing Canberra , Canberra Museum and Gallery); and elsewhere (The Collection in Focus: New Acquisitions and As far as the eye can see , both at the Cowra Regional Art Gallery), and A Collection of Stranger Things at the Mornington Peninsula Regional Gallery. While these may be deferred because of our current health crisis please contact the relevant galleries for future dates for these exhibitions.
Bot's powerful and evocative work can be viewed online in the GX Art Trail catalogue and seen in the Vivid display home by Achieve Homes.
For  more information about how to purchase one of these artworks, please email susan@ginninderry.com
The accompanying images were shown in the artist's recent exhibition, Glyphs, held at Australian Galleries in Sydney earlier this year.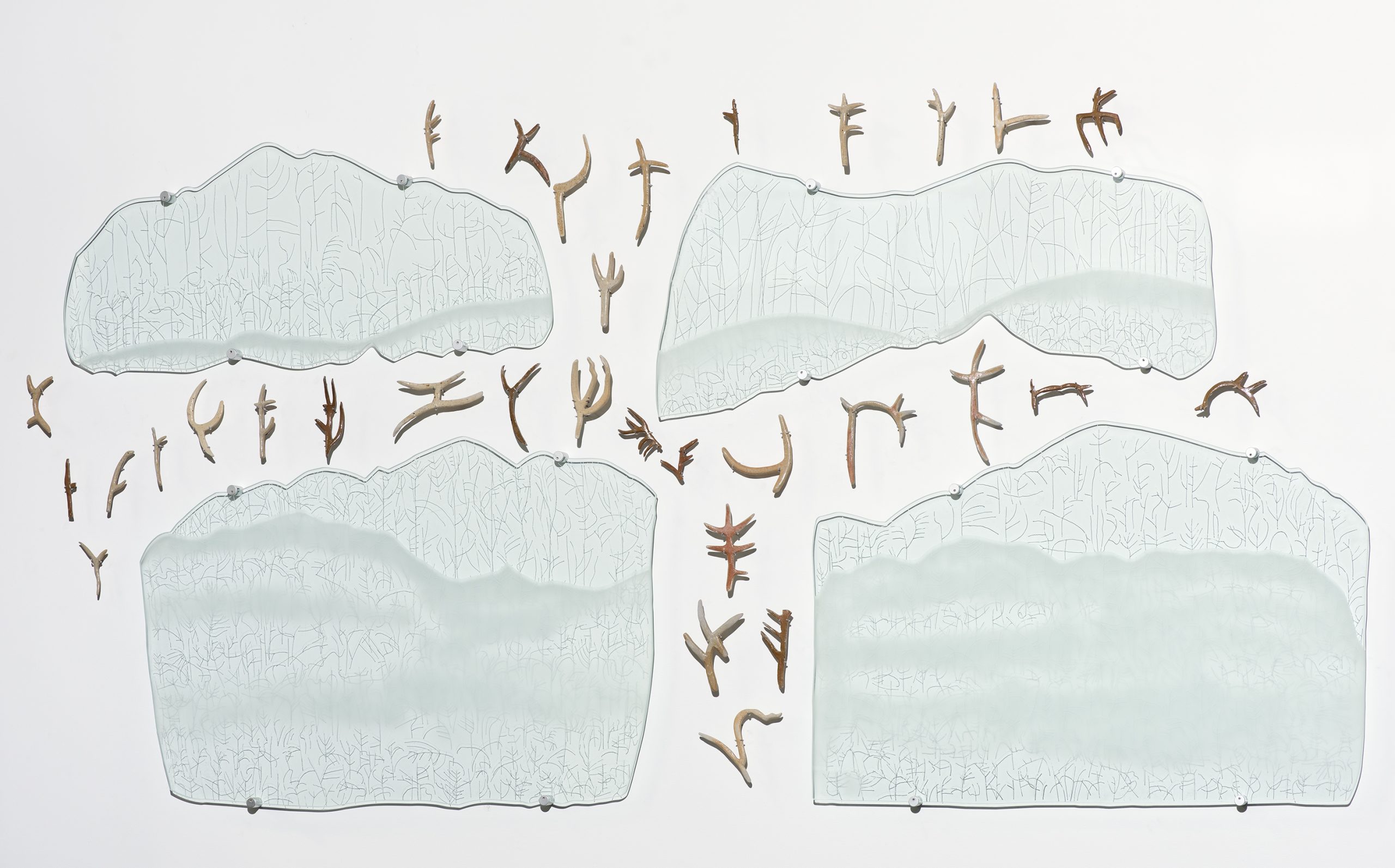 Engraved Poem – Mountains, Clouds and Glyphs, 2019
Glass, ceramic
130 x 245 x 3cm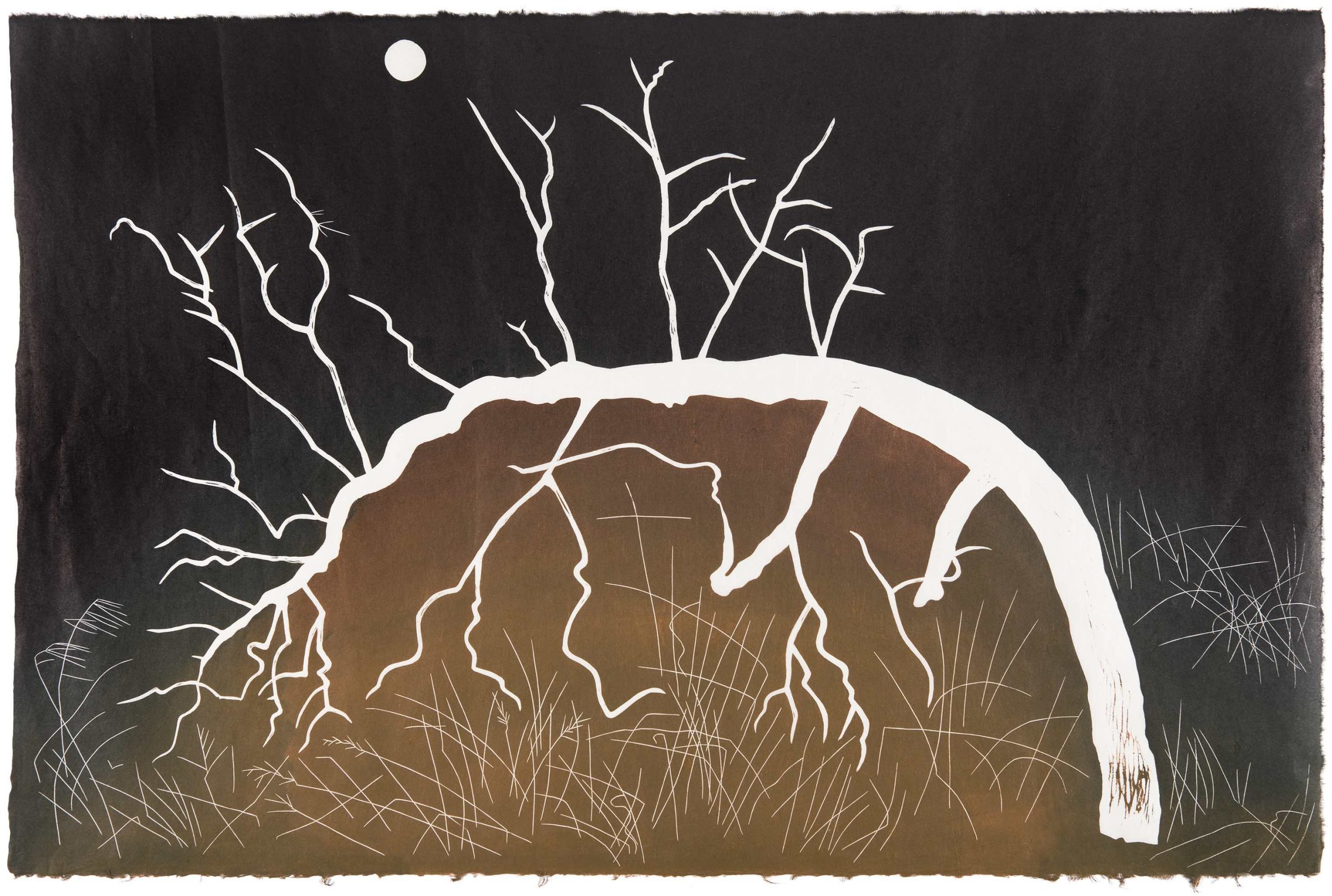 Burnt Bent Glyph, 2020
Linocut on Kenzo paper
Edition: 10
64.5 x 98.5cm