10 things to do in Ginninderry this June
10 things to do in Ginninderry this June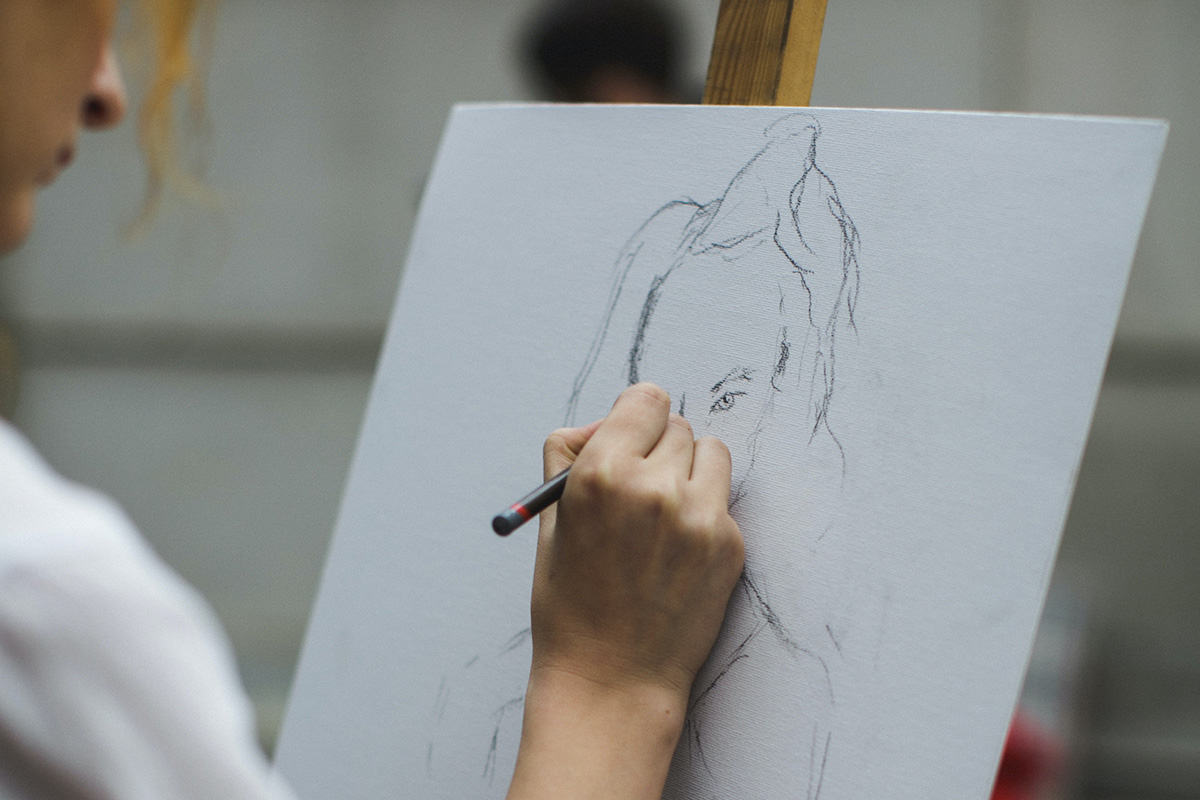 Searching for some new ways to fill your days? There's plenty on in the vibrant community of Ginninderry this June.
From arts and cultural pursuits to weekly soccer sessions (and some of the best tips to live a more sustainable life), there's something to suit everyone. Here are 10 things to do—it's time to discover why Ginninderry is fast gaining a reputation for unique experiences.
Kathleen Potts: Gather in the scene
In this solo exhibition presented at Strathnairn Arts, Kathleen Potts showcases a body of new work in paint and drawings. Exploring impermanency and using landscapes familiar to the residents of the ACT (such as Shepherds Lookout, Uriarra Crossing, and Dickson Wetlands), through her artwork Potts investigates how personal narrative is influenced by the subjective memory of place. Her goal? To evoke curiosity and stir emotion.
Saturday 3 June until Monday 25 June | 90 Stockdill Drive, Holt | More information here.
The Repair Café
Held on the first Sunday of every month, this is a fun opportunity to repair anything—from clothing to lamps, toasters, kettles, and even smartphones—make things and share a cuppa with your neighbours. Don't have anything to repair? Head along anyway to learn some new skills in a relaxing and social atmosphere that makes you feel good to be looking after your things. All are welcome, just drop in!
Sunday 4 June, 1 pm – 3:30 pm | The Link, 1 McClymont Way, Strathnarin | More information here.
Soccer in the Park
Looking for a new Sunday night activity? Join residents for a friendly, social game of soccer each Sunday night. All ages and abilities are welcome, just turn up!
Every Sunday, 7 pm – 8 pm | Paddy's Park, Asimus Avenue, Strathnairn | More information here.
Fiona Richmond: Revival
In her inaugural exhibition, artist Fiona Richmond explores a dimension of her inner world that "has been unattended to during all the conventional diversions of life." Using medium to large formats, Richmond's art is all about creating joy with bold colour in the simple forms of everyday objects and plant life.
Wednesday 7 June until Sunday 2 July | 90 Stockdill Drive, Holt | More information here.
Operation Food Rescue Workshop
Get fired up about food waste? This special food waste-focused workshop is for you. In it you'll learn all about how to identify food waste habits in your home, how to work collaboratively with others to create solutions to common food-waste habits, create a personal action plan and enjoy tasting your way through a selection of easy-to-prepare no-waste dishes. All you'll need to do is bring along a pen, some paper, a tasting bowl, fork, spoon, cutlery, and a can-do attitude!
Friday June 16, 6 pm – 7:30 pm | The Link, 1 McClymont Way, Strathnarin | Book here.
Life drawing with Marie Hagerty
Learn different approaches to drawing the figure—from the classical and historical to the contemporary—as Marie Hagerty guides you through activities aimed at developing one's eye and observational skills to improve drawing techniques. Held on Saturdays, this is a unique opportunity to learn from a talented artist.
Saturday 17 June until Saturday 5 August | 90 Stockdill Drive, Holt |  Book here.
Introductory Afrofusion Drumming Workshops
Join the Ginninderry community for a free introductory workshop with master drummer, Charles! In this one-off workshop, you'll be led in an immersive and lively drumming workshop where no experience is necessary, and drums will be provided. And for those who would like to give Afrofusion dance a go, there will also be a 30-minute dance class at the end of the workshop. Refreshments will be provided so all you need to do is wear comfy clothes, bring a water bottle and be willing to have some fun!
Saturday 17 June, 2 pm – 4 pm | The Link, 1 McClymont Way, Strathnarin | Book here.
Family Yoga
Offering all the benefits of yoga as well as the chance to strengthen bonds (as well as bodies), this family yoga session promises an interactive and fun experience for everyone! Co-created with the families, book in for an hour of fun then head along to Café Stepping Stone for a hot drink and bite to eat afterward.
Saturday 24 June, 10 am – 11 am | The Link, 1 McClymont Way, Strathnarin | Book here.
BBQ refresh exhibition—Al Phemister and Dinah Vandemeys
In 2022 Ginninderry invited experienced visual artists to enliven the Ginninderry BBQ area and to engage the community in this process. Exploring the evolution of this collaborative community project at the Link Artspace, this exhibition showcases the designs by Al and Dinah.
Until Monday 25 June | The Link, 1 McClymont Way, Strathnarin | More information here.
Shop until you drop
Winter has arrived and so has the winter stock at the Strathnairn SHOP. Keep warm with a wide range of locally handmade scarves, beanies, and gloves, and support local by buying some high-quality artworks and craft pieces made by members of Strathnairn Arts.
Open Wednesday to Sunday, 10 am – 4 pm | 90 Stockdill Drive, Holt | More information here.